2020 / 05 / 29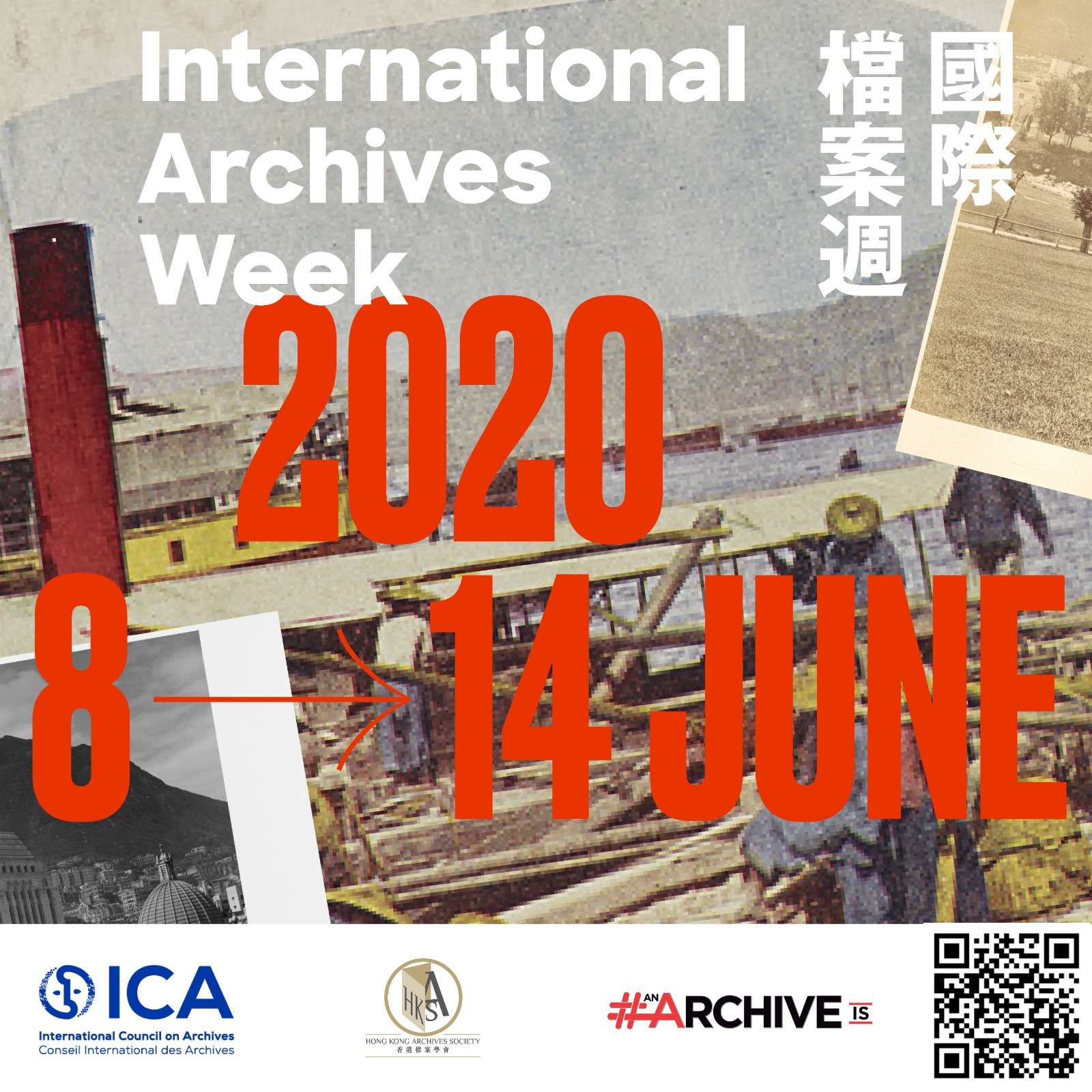 International Archives Week 2020 in Hong Kong
To celebrate the International Archives Week, the Hong Kong Archives Society will host an online activity to advocate the importance of archives and its work.
We have prepared two online sessions with sharing by our local professionals. The participants are: Head of Records of Heritage Office of Tung Wah Group Hospitals; the Founder of Wontonmeen, an advocate in community archives; the Archivist of Tung Lin Kok Yuen and the representatives from Hong Kong Government Records Service.
The sessions will be light-hearted and hope to provide behind-the-scene experience of working in an archival environment to audience. Audiences can stay at home and enjoy the sessions while they feel free to provide online feedback. Join us at the Hong Kong Archives Society's Facebook page.
Session 1:
Date: 13 June 2020 (Saturday)
Time: 10:30 to 13:30
Session 2:
Date: 14 June 2020 (Sunday)
Time: 14:00 – 17:30
Language:
Cantonese
Credit:
Venue and technical support: The Conservancy Association Centre for Heritage (CACHe)
Key visual design: EDITED |Patricia Choi
Image copyright: Mr. H F Siu |Library of Congress|Harvard-Yenching Library