2023 / 02 / 08

Happy New Year of the Rabbit!

What's better to welcome the new year than enjoying a brand-new exhibition and catching up with each other?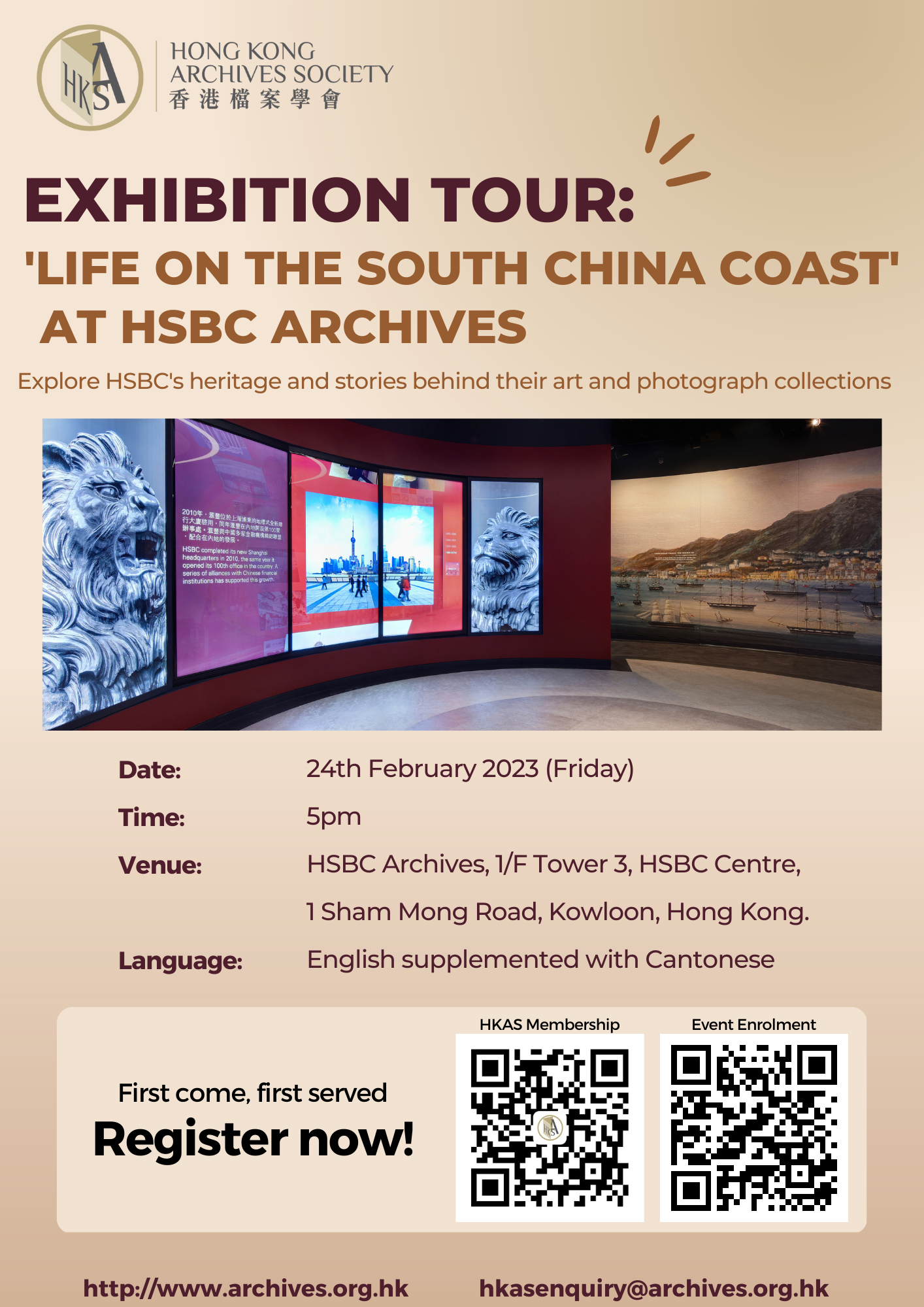 Come join us at HSBC Archives' latest exhibition 'Life on the South China Coast'. HKAS will also share with you our plan and get to know your thoughts for better supporting the professional community.
Date: 24th February 2023 (Friday)
Time: 5pm
Venue: HSBC Archives, 1/F Tower 3, HSBC Centre, 1 Sham Mong Road, Kowloon, Hong Kong
Language: English supplemented with Cantonese
The Exhibition
This exhibition will showcase the bank's art and photographic collections that depict scenes of trading hubs Canton, Hong Kong and Macau, which were common themes in the China Trade art genre. From portraits of merchants to studies of junks and landscapes by artists like George Chinnery, these works captured the spirit of a new era of discovery and connection in the region two hundred years ago.
Apart from paintings and drawings, photographs and post cards also illustrated Hong Kong's rapid development into an important trading hub, attracting people from all over the world to seek business and development opportunities in the once fishing village.
Registration
Places are limited. Registration is on first come-first serve basis:
Institutional members can bring a maximum number of two guests. Join or renew your membership here:
https://forms.gle/1Yfm4hy4X7s6mJ6NA
We look forward to seeing you there.
********************************
Disclaimer -
Hong Kong Archives Society fully supports activities promoting the healthy development of professional exchanges and archival studies. The views and opinions expressed in this event do not represent the stand of the Society.