2023 / 09 / 19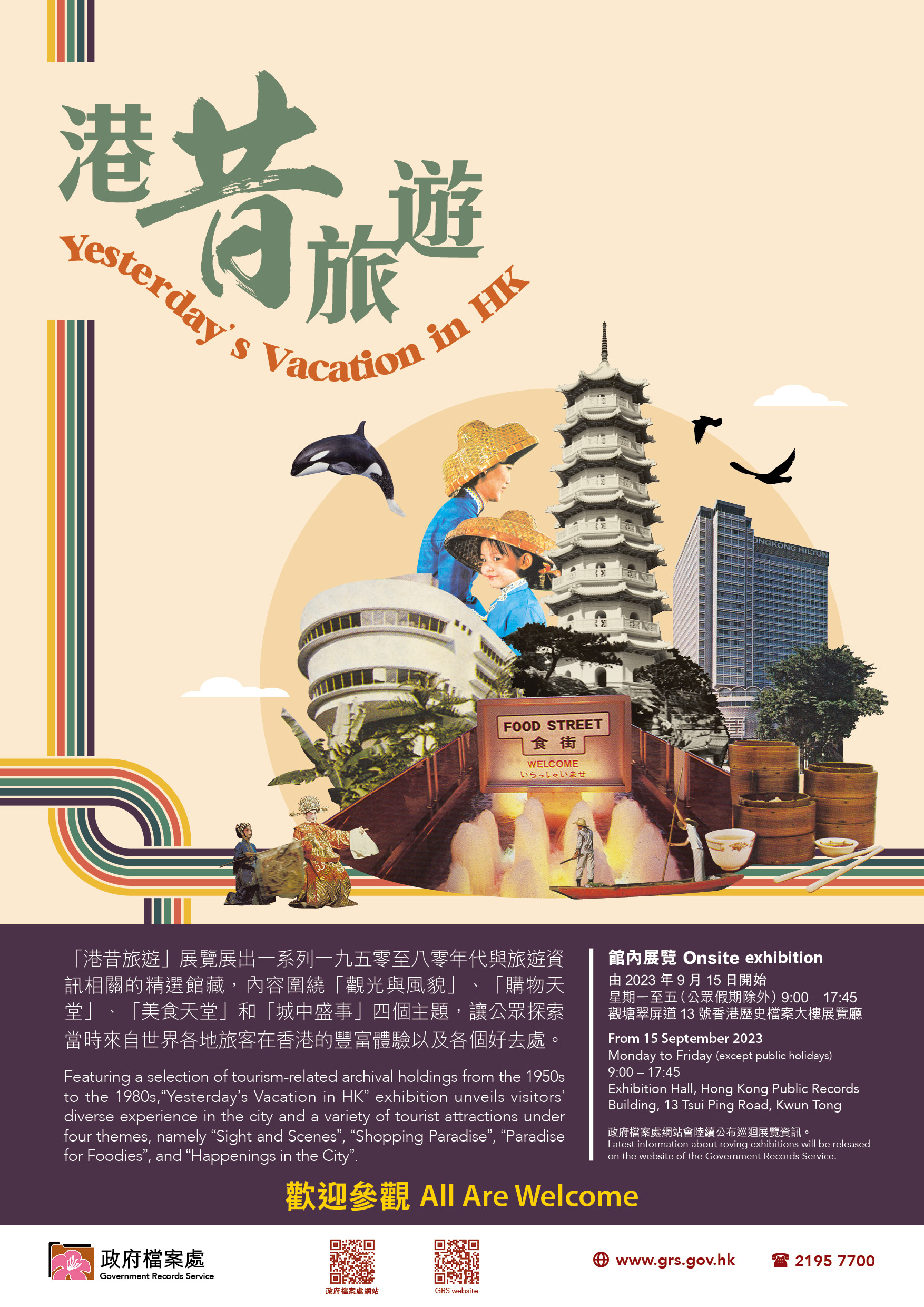 The Government Records Service's Public Records Office inaugurated its annual thematic exhibition, "Yesterday's Holiday in HK", on 15 September, 2023.
This exhibition takes the audience on a nostalgic journey through Hong Kong's past, featuring a curated selection of tourism-related archival holdings from the 1950s to the 1980s. It unveils the diverse experiences of visitors and a variety of tourist attractions under four themes: "Sight and Scenes", "Shopping Paradise", "Paradise for Foodies", and "Happenings in the City". It also sheds light on different facets of lives in old Hong Kong. Members of the public are welcome to visit our Exhibition Hall, where over 70 archival holdings are on display. A thematic backdrop near the entrance offers a perfect spot for visitors to begin their journey. An "Exhibition Pass" booklet is also available on-site.
The exhibition opens from Monday through Friday, from 9 am to 5:45 pm (except public holidays), at the Exhibition Hall on the second floor of the Hong Kong Public Records Building, 13 Tsui Ping Road, Kwun Tong. Admission is free.
In addition to the onsite exhibition, we have an online exhibition which showcases more selected archival holdings beyond the content of the onsite exhibition. It can be accessed at http://www.grs.gov.hk/ws/online/yvhk/en/home/index.html