Hong Kong
Archive Directory
With support from the local archives community the Hong Kong Archives Directory aims to serve as an entry point for the public to access the diverse archival collections in the city. We value your contribution; please submit your entry of archives/archival collections in Hong Kong by clicking the button below.

HKRI Archive
We are a corporate archive of a listed company based in Hong Kong.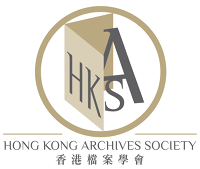 Hong Kong Archives Society
Hong Kong Archives Society was established in 1999. It is a registered non-profit organization involved in raising public awareness of the importance of archival materials, and in promoting archival education. Archives contain information pertaining to the socioeconomic, political, and cultural past of a given place and time. They represent the legacy of a society, region, and country. The purpose of the Society is to help the public understand the value of archives, and at the same time provides a forum where archivists and those interested in archives can interact with each other.
Hong Kong Sheng Kung Hui Archives
The HKSKH Archives was proposed to be established by Archbishop Paul Kwong in January, 2010. In October, 2012, the Revd Dr. Philip L. Wickeri was appointed Provincial Archivist. The Hong Kong Sheng Kung Hui maintains a small archives devoted to the history and records of our church, from the 1840s to the present. We also have historical materials on the Anglican and Episcopal Christianity in Greater China and related areas.<br>
<br>
The Archives has almost 120,000 pages of documentary records, including registers, constitutions and canons, legal documents, land deeds, financial records, minute books, letters, reports, writings, statements, maps, and other materials. We have complete or nearly complete sets of HKSKH publications in Chinese and English, dating from 1922. The Archives has more than 6,000 digitized photographs, and a large number of original photographs from the late 19th century onwards. We have a limited number of historical artifacts and souvenirs presented to our bishops. The Archives maintains a small working library of books, which at present has 301 books, with special attention to writings by HKSKH authors. <br>
<br>
We have a complete photocopied set of the The Chinese Churchman (in Chinese), the official publication of the Chung Hua Sheng Kung Hui, from 1908-1951, as well as other documentary CHSKH materials. The Archives has acquired copies of other materials from the Public Records Office in Hong Kong, the Shanghai Municipal Archives, the Lambeth Palace Library, the Archives of the Anglican Church in Canada, and the Archives of the Episcopal Church in the USA. We have plans to visit the Church Missionary Society Archives in Birmingham to acquire materials related to CMS work in Hong Kong. Most of our publications have been digitized, and we are selectively digitizing important records that are part of our collection. Within the archival holdings, we maintain a special collection of rare books, documents and photographs.