2015 / 05 / 21
International Archives Day 2015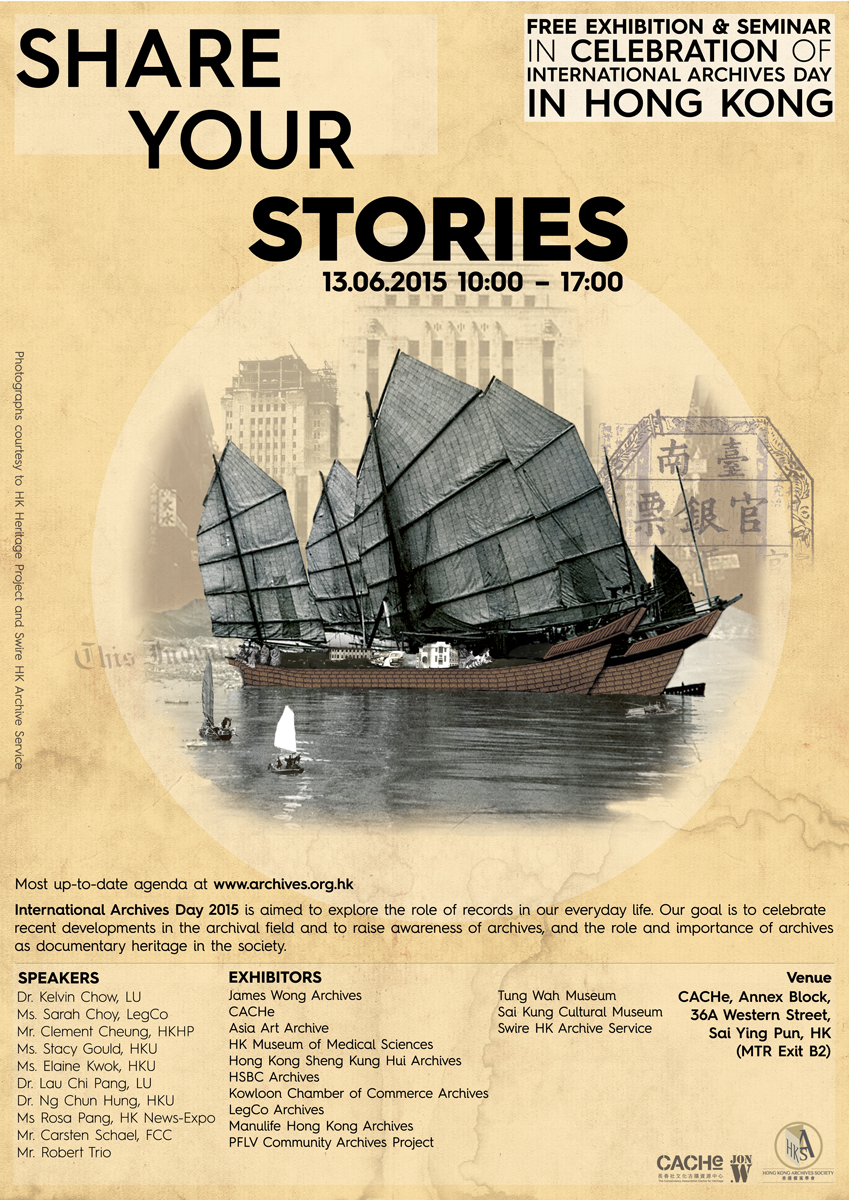 Please click HERE for seminar registration
The first 4 seminars will be conducted in English, the rest will be conducted in Cantonese.
Seminar Schedule
Time Speakers
10:30 Mrs. Stacy Belcher Lee, Director of University Archives, HKU
11:00 Mr. Carsten Schael, Foreign Correspondents' Club (FCC Archives - The Genesis)
11:30 Mr. Robert Trio (Hong Kong post boxes: the process of delivering a story)
12:00 Ms. Elaine Kwok, Part-time Lecturer, HKU & CUHK (No Archive No Art History! )
12:30 Dr. Ng Chun Hung, Associate Professor, Department of Sociology, HKU (James Wong Study - Archiving popular culture, DIY style)
Lunch break
14:00 Ms. Sarah Choy, Chief Archivist, Legislative Council Archives
14:30 Mr. Clement Cheung, Archivist, Hong Kong Heritage Project (Several matters about setting up a private archive – experience sharing by The Hong Kong Heritage Project)
15:00 Ms Rosa Pang, Advisor to Hong Kong News-Expo (Conservation of Archival Materials for Small Museums and Private Collectors)
15:30 Dr. Kelvin Chow, Lingnan University (Documents of the Japanese occupation period from private collections)
16:00 Dr. Lau Chi Pang, Associate Professor, Department of History, Lingnan University
Free snack provided at about 11:00 and 15:00.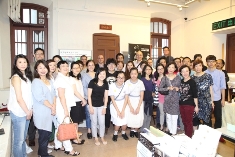 IAD 2105 Group photo