2022 / 08 / 13
Let's contribute to the professional community by c

ompleting a survey on or before 30 August to let us know your needs and expectations.
HKAS is inviting you to fill in a survey that we spent quite a while to design and compile, aiming to understand the demographics of the industry better. Your valuable feedforward and thoughts will definitely help to better develop upcoming Society events for you:
https://www.surveymonkey.com/r/HKAS2022

Survey insights will be presented at the upcoming AGM. Thank you for spreading the words and connecting us to existing members and new joiners. Let's continue to contribute to our professional community together.
Initial feedback from the survey insights indicates that many members and friends are interested in online events on industry best practice sharing, and digital preservation wins the most hits as a topic. We are working on a professional sharing session at the AGM, stay tuned!
And not to be missed is our long awaited institutional archive visits!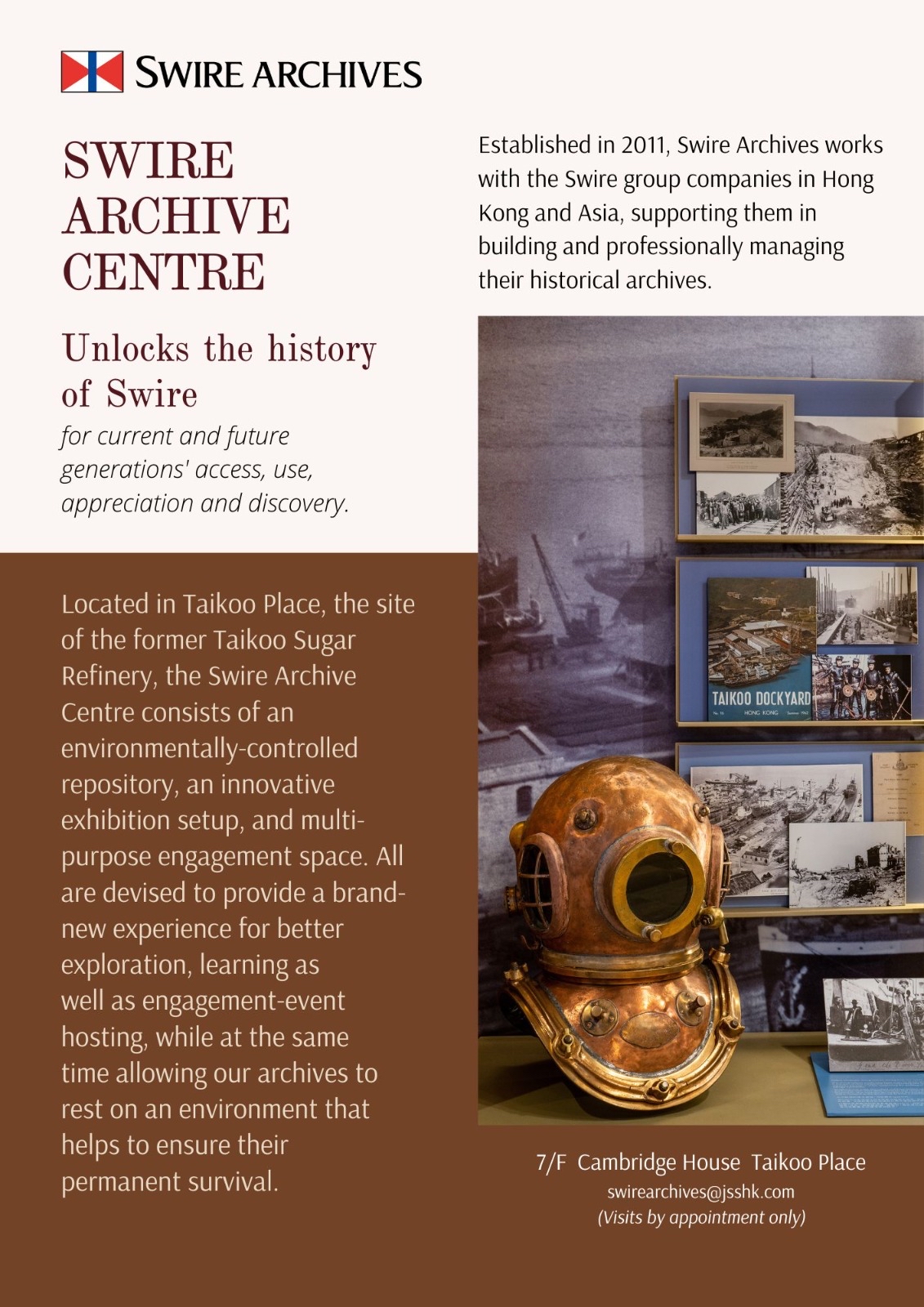 The first event this year is visiting the Swire Archive Centre. Places are limited, so it will be first come first serve for HKAS members.
Please register with this link: https://forms.gle/vMgLtFrFj7iq2zor5


The maximum guests for institutional members is two.
Date: 16 September 2022 (Friday)
Time: 4 pm
Venue: 7/F, Cambridge House, Taikoo Place, Quarry Bay
* Exact meeting time and gathering point shall be confirmed with successful registrants in due course.
For those who would like to join us as members, please use this link:
https://forms.gle/Ztg5aPNQm2vpW8m28

Or check the page "Join Us" on this website:
http://www.archives.org.hk/en/page.php?pagename=join_us
Looking forward to seeing you all soon!
Hong Kong Archives Society
13 August 2022